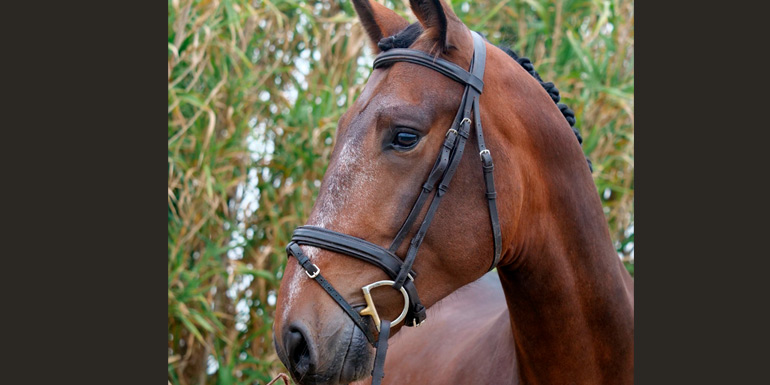 Mercurio de LYW
PRE Stallion
Height: 1.73m (17.0hh)
Coat: Bay
Year of birth: 2016
Aptitude: Classical dressage.
Conformation: Conforms to breed. Holds out great promise in the PRE world.
Temperament: Handles very well.
Recommendations: His pedigree shows many stallions that have succeeded in the PRE dressage world.
Legendary stallions such as Lebrigano III, Gaucho III, Panadero VIII, Pechil those from the Señorio de Bariain stud.
What we have is a promise, that just needs to come to fruition both in terms of his physique and movement. So don't just go on his current picture, let's imagine this horse when he will be 6 years old.
We recommend him in PRE for purebred mares who need a little more height and good movement. He is going to mature well.  For part-bred mares he is a great example of a noble sports horse.
STUD FEES
Spain and EU
Fee: 350 euros.
Extractions: 100 euros.
Shipping costs payable.