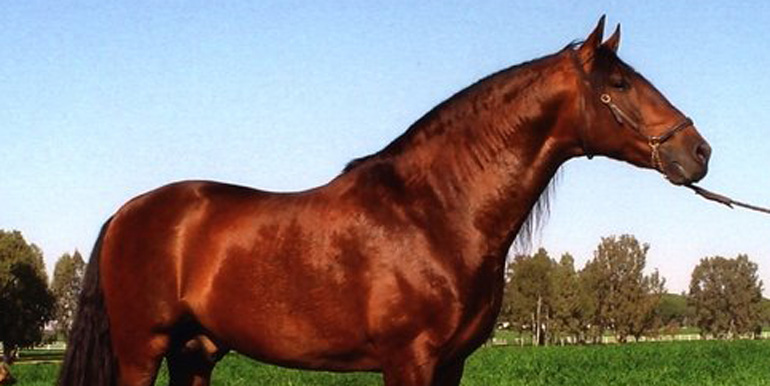 Height: 1.65m (16.1hh)
Coat: Bay
Year of birth: 1990
Few words are needs to define with horse who serves as breed reference, with the number of progeny totalling 379, of which 130 are competing currently, 41 are standing at stud and 4 have been Spanish Champions in recent years; and all of this of course apart from his own merits.
Educado X is qualified and classified as Improver stallion as regards conformation for Classical dressage.
STUD FEES
– Dose of frozen semen: 1000 euros.