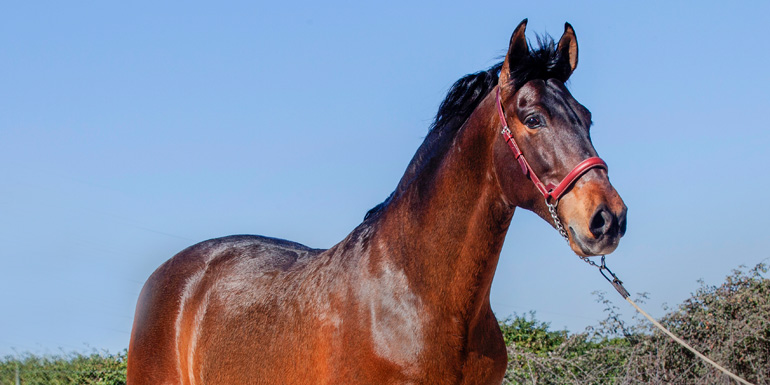 Espliego de Jama
PRE Stallion
Height: 1.69m (16.3hh)
Coat: Bay
Year of birth: 2009
Aptitude: Extends himself beautifully at all 3 paces.
Highly recommended for dressage.
Conformation: Suitable for the  show ring.
Temperament: Excellent.
Espliego de Jama is an excellent horse bred at the La Lira y la W Stud, combining the best morphofunctional PRE bloodlines, such as Marín García, Escalera and Señorío de Bariaín and showing in his pedigree horses as important as"Armas Tarugo", "Oficial XXIX", "Navarro VI"…
He has a very athletic  physique, while remaining true to type and shows off his three paces at the highest level of quality, with the accent on extension, rhythm and cadence in all of them.
This is a magnificent stallion for covering mares where we want to improve movement and without compromising on beauty.
STUD FEES
Spain and EU
Fee: 350 euros.
Extractions: 100 euros.
Shipping costs payable.