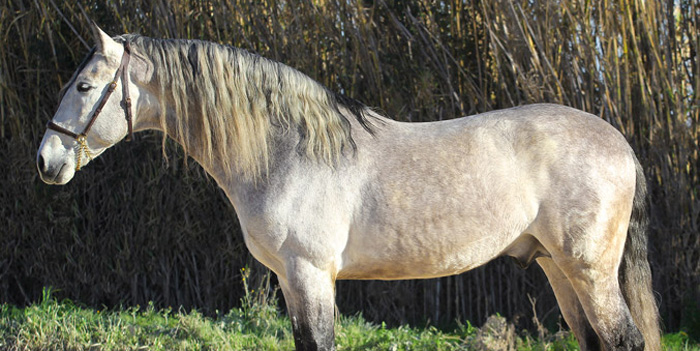 Sir Voluntario
PRE Stallion
Height: 1.63m (16.0hh)
Coat: Grey
Year of birth: 2010
Aptitude: Suitable for dressage.
Recommended for competing in the show ring.
Confirmation: Good looks, true to type, expressiveness, height, coat, great paces and impressive carriage.
Temperament: Very refined and with a lot of class!
For all who love the Marín García bloodline, we can offer a worthy representative,  by the coveted Hacendado IV out of Yaca VIII.
In both conformation as well as action we believe that he conforms well to his bloodline.
Sir Voluntario is in great demand for showing.  A worthy transmitter of the line from which he is descended
STUD FEES
Spain and EU
Fee: 350 euros.
Extractions: 100 euros.
Shipping costs payable.