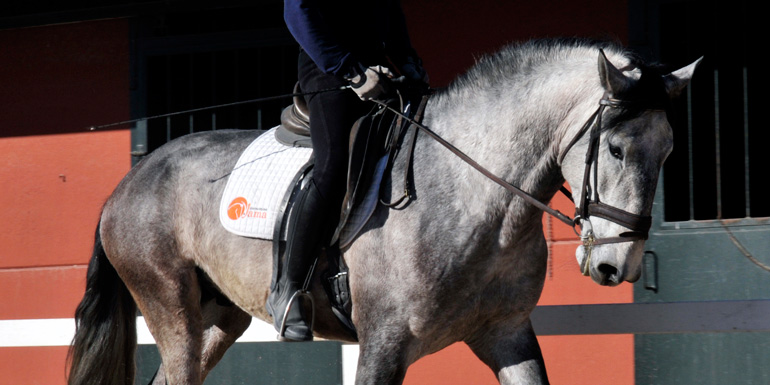 Lirio de LYW
PSL (Pure bred Lusitano) Stallion
Height: 1.66m (16.1hh)
Coat: Grey
Year of birth: 2015
Aptitude: Dressage and general riding. 3 excellent paces.  A horse to be highly placed in the ring.
Conformation: Lusitano horse with  modern lineage, but without any loss of breed traits.
Temperament: Good and easy to train for dressage..
Recommendations: A sports horse through and through.
In his pedigree we have Guizo, who we know was a high quality Lusitano Olympic participant and  went on to represent Spain .
Pintor also raced at high-level Grand Prix events in Spain
Lirio de LYW is highly recommended for crossing with all breeds to enhance temperament and of course with Purebred Lusitano mares
A different and proven classical dressage bloodline to refresh the high level of consanguinity in the Xaquiro line, so much used in Purebred Lusitanos.
STUD FEES
Spain and EU
Fee: 300 euros (including 1st extraction).
Successive extractions: 80 euros.
Shipping costs payable.
The payment of the fee is valid until foal born alive.